My passion is still for the amazing and (for me) random results of dyeing with Nature. I'm learning slowly, and can't wait for the day I can afford a workshop with India Flint, the original alchemist. Learning for me is so far by trial and error. Last week I tried my hand on three old silk-blouses. One was a hand me down, and the two other were found at the local thrift store, the "Sécour Populaire". My favourite haunt where I do almost all my shopping for the home and for clothing. I won't write much, just show you the process and how it all turned out.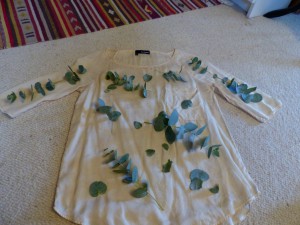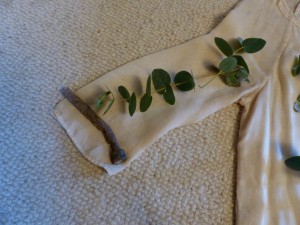 The first blouse is an old "the Kooples" with a crepey kind of silk in double layers. As I've come to realize that the Eucalyptus in my back-yard isn't working for me I bought some branches at the florist's. Iron-bolts to go with it for a dark color.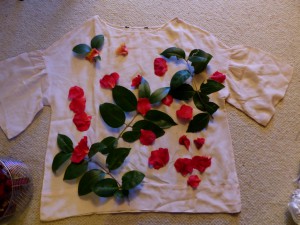 This is also a crepe kind of blouse in an original light pink color. I scattered some petals of magnolia and some random branches from the garden.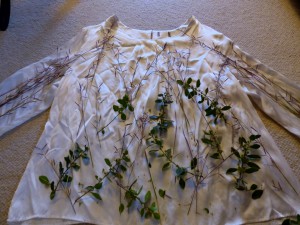 Shiny silk, from "Zara" if I remember correctly. Branches found in the garden. They had  yellowish buds in clusters. Completed it with a pretty grass (weed) which there's an abundance of all over the upper "wild" part of the garden. On paper the grass once yielded purplish blue. One can only hope….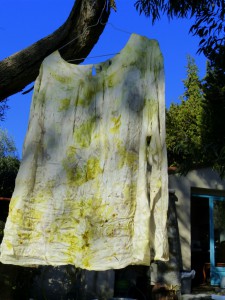 Wet blouses in the backyard. I let them dry in the sun and wind (they kept falling down!) And then I just ironed them lightly. I have an idea that the ironing will fix the dye… I'll wash them later, and iron them again. I don't like ironing (mildly put) but in this case it's well worth it.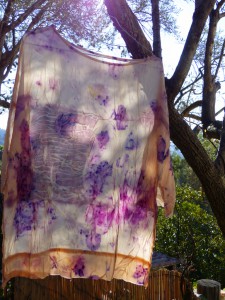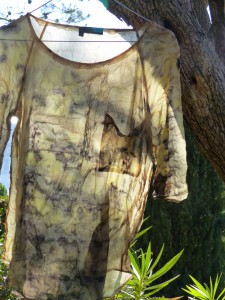 Three blouses freshly altered. I'm quite happy with the result! The dark one I'll keep as it's old and somewhat cracked in some seams. the other two will go into my "for sale" bag. i hope to accumulate some stuff and have a sale come summer.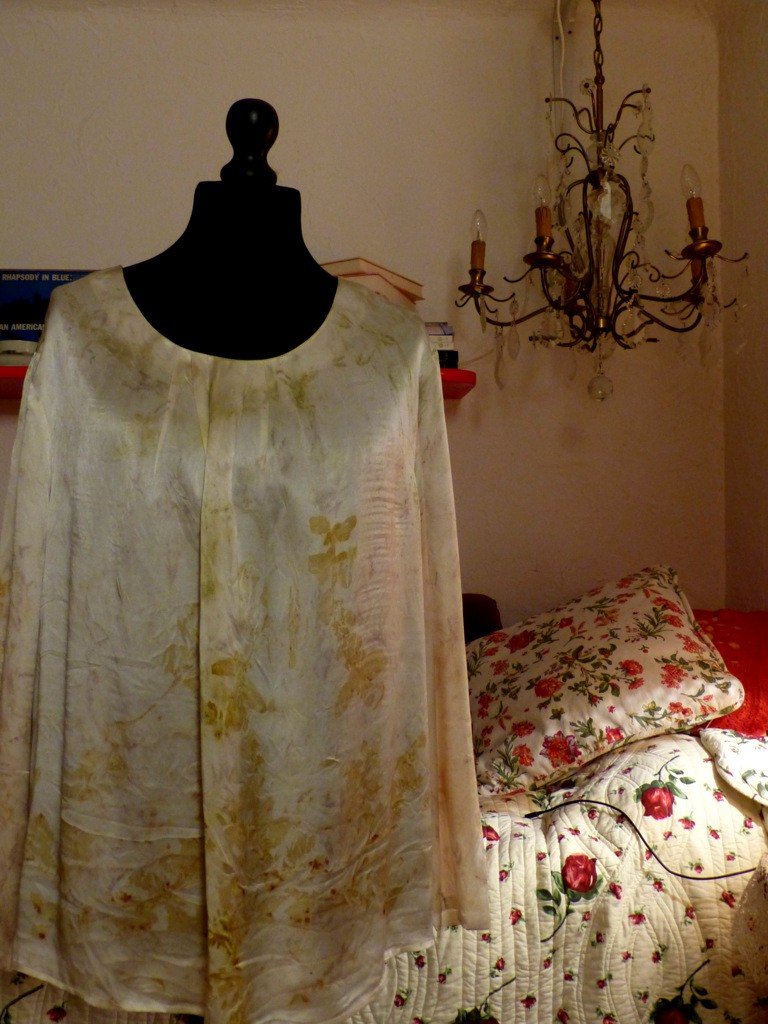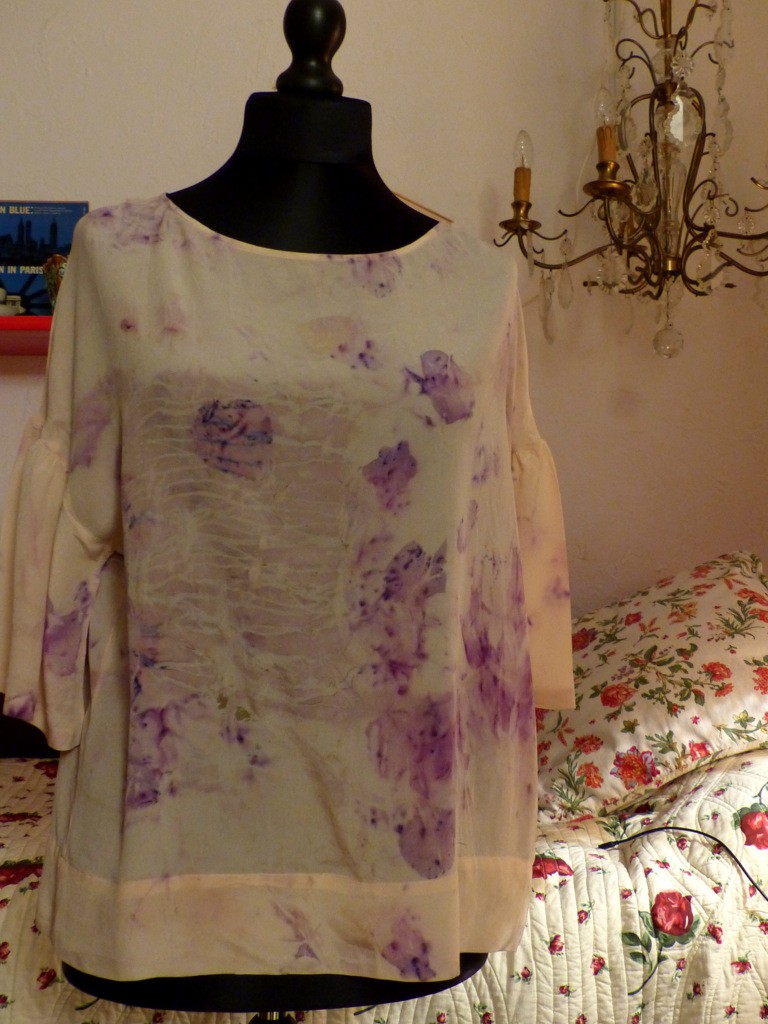 That's it for now. Dolly (dummy) and I are still working on the Hiking Dress, soon to be followed by a new experiment. Until then…. stay well!