When I'm not happy I tend to draw back, being less in communication, less active. It's not a positive trait, and one that I try to address as best as I can. Recent development concerning my home and work-space set me off of course. I'm not happy about the impending move to… who knows where?, and how?, so I've mainly stayed at home licking my wounds, feeling somewhat resentful and sorry for myself.. Instead of working on my different small-scale projects I've been watching movies, reading not so good books, eating indifferently and generally been living a life in limbo.
But… there was this tub in my back-yard with two rolled up bundles of cotton-fabric, leaves and what-nots. And I did spent a good amount of time perusing the exiting and wonderful world of India Flint's eco-dyeing. So before I could say " not a NEW project, please!!", there I was, wrapping and soaking stuff. The result is amazing. I feel humbled by all there is to know regarding Nature. Also, I feel happy in knowing that nothing turns out exactly the way we think it will.
Behold Nature at work, with the messy help of the Accidental Alchemist: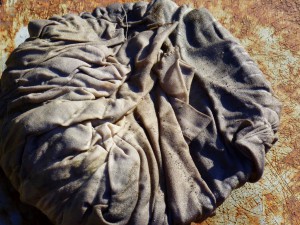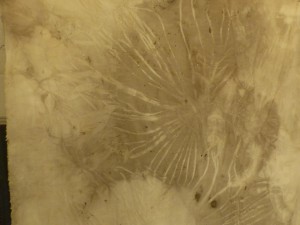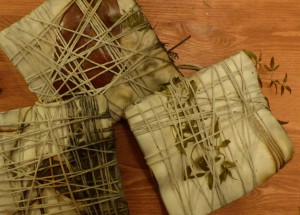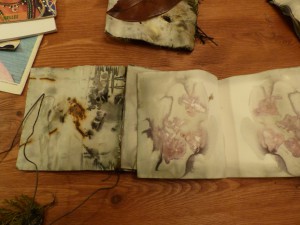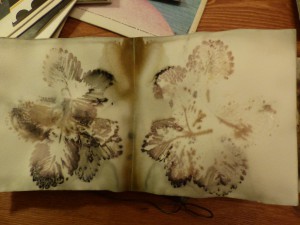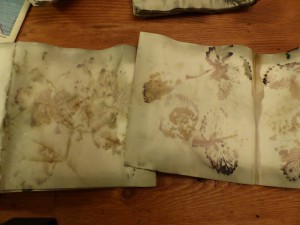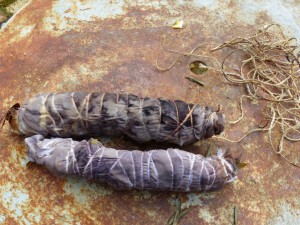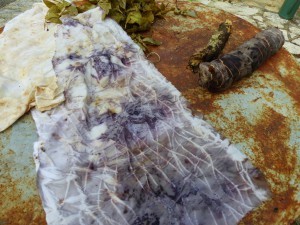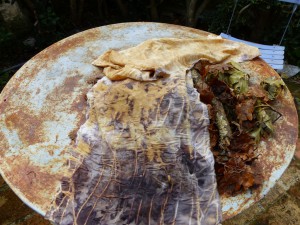 This is only the beginning of a new adventure. When I can create things like this, my worries turn into white noise. Nothing more. I'm happy again!